Area Labor Federation Structure:
In 2016, the Central Labor Councils (CLCs) were absolved and restructured into labor chapters of three Area Labor Federations; Northern Indiana Area Labor Federation, Southern Indiana Regional Labor Council, and Hoosier Heartland Area Labor Federation. 
The goal of  establishing Area Labor Federations is to strengthen the labor movement through a more streamlined vision for the future. The Hoosier Heartland Area Labor Federation represents 27 counties in the eastern part of the state, with four labor chapters underneath its umbrella. 
The Hoosier Heartland ALF's goal is to organize the organized, improve the public perception of unions, and build political power for union members in Indiana.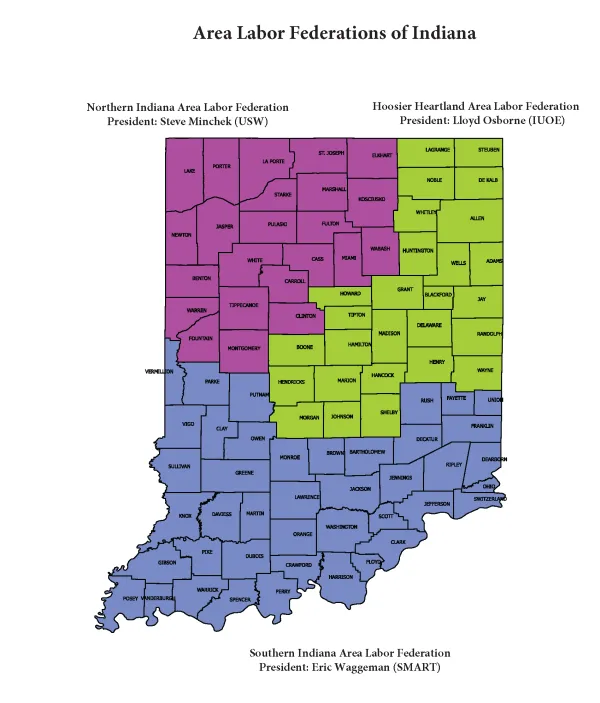 For more information on the Area Labor Federations within the state please click here.